Tom Martin
Broker Associate/Team Owner of Team Martin Realty in association with Keller Williams Realty Milwaukee North Shore.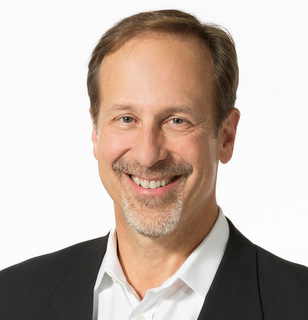 Marketing and Advertising
After graduation from Syracuse University, Tom worked in advertising, publishing and marketing on Madison Ave in NYC. Learning direct mail, advertising, copy writing, publishing, printing and client management for 5 years.
High Tech Marketing and Advertising
From 1983 to 1996, Tom worked for a number of high tech marketing and advertising firms in Silicon Valley, CA. Clients included a who's who in high tech including Intel, Microsoft, Sun Microsystems, Apple, Word Perfect, Novell, Oracle and many other tech and advertising firms. Working in the years 1992 to 1996 in the nascent Internet market with early pioneers such as Netscape, Google, Amazon and Adobe learned that the internet was going to be a major force in changing the world.
Home Building, Remodeling and Real Estate Development
During the time in California, Tom developed a hobby of fixing and flipping homes. The hobby turned into a life calling when an opportunity arose to become part of a home building and development company in Wisconsin. That change led to 12 years of custom home building where the company that Tom worked for as general manager and eventually owned built over 200 homes in Ozaukee and Washington counties.
In addition to building and development, Tom owned a real estate brokerage to complement the home building company. The methods developed here to sell spec homes and some clients homes led to the next phase in his career when the market crashed in 2007/2008.
Real Estate Representation
When the market crashed in 2007/08, no one was building any new homes. But people still had to move due to a variety of life changes. That meant homes still had to be bought and sold. Moving his brokerage firm to Shorewest, Tom went from 1
st
year agent in 2008 to the Shorewest Presidents Club (#31 out of 895 agents) by the end of 2009! Staying at those levels during the worst real estate market since the depression was no mean feat. In fact, by 1
st
Qtr 2014, Tom was the #1 agent at all of Shorewest. In the 2015 season, Team Martin is on track to close over $15,000,000 in sales volume
Reliability, Honesty and Integrity
Founded on the principles of trust and honesty, Team Martin follows the tenants of the By Referral Only Compass which states:
From the customers perspective, have I treated the customer with the utmost respect? From the customer's perspective, have I exceeded his/her expectations? And from the company's perspective, is it in the best long term financial interest of the company?
Track Record
I'm proud to work for #1 Real Estate Franchise in the World and have a great Real Estate Team! Our clients speak on the following pages about their experiences with us!
Real Estate Career & Awards
Wisconsin Real Estate Broker since 1999
Multi-Million Dollar Home Sales:
Freeman Group : 1996 to 2007
Shorewest 2007 to 2014
Keller Williams : 2014 – 2015
SW Executive Club: 2009 to 2014
SW National Sales Club: 2009 to 2014
SW President's Club (top 30 agents at Shorewest): 2009, 2010, 2012, 2013, 2014
Milwaukee Magazine Top Real Estate Agent Award: 2009 to 2014
Keller Williams Mega Agent: +$10 million in annual sales 2014-2015
Education & Professional Affiliations
Syracuse University: Major- BS Molecular Biology; Minor – BA Marketing
Other Continuing Education: See next page
Owner: Team Martin Realty, Real Estate Brokerage Firm
Owner: Phoenix Investment Properties, LLC
Cedarburg Planning Commissioner: 2006 to 2009
TDK Instructor: Academy of Martial Arts
Mequon-Thiensville Rotary International
Personal Interests
Married to lovely wife, Kara
One son, Connor, at Syracuse University
Two dogs, Zoe and Sherlock
Black belt in TKD, regular Yoga practice, golf, skiing, hunting, back packing, world travel
Certifications and Continuing Education:
– Keller Williams Mega Agent: $10,000,000+ in annual volume 2014/2015
– Company Wide #1 Agent in Volume – Shorewest Realtors – Q1 2014
– Shorewest Realtors President's Club – National Sales Award – 2010, 2011, 2012, 2013, 2014
– Milwaukee Magazine Best Realtors – 2009, 2010, 2011, 2012, 2013, 2014
– Million Dollar Sale Club – Shorewest Realtors and/or Metropolitan Builders Association – 1997 to 2014
– Keller Williams: Win With Sellers 2015
– Keller Williams: Ignite (new agent class) Instructor 2015
– Certified Short Sale and Foreclosure Specialist – REBAC – National Association of Realtors – May 2010
– Robert Kiyosaki Real-Estate Investment Course – 2010
– Certified Shorewest Relocation Specialist – February 2009
– Building Codes and Standards – Certified Graduate Builders – National Association of Home Builders (NAHB) – July 1998
– Indoor Air Quality – Certified Graduate Builders Course – February 1999
– Building Science & Design – WI Energy Star® – Yearly March 2002-2006
– Controlling Erosion during Construction – Wisc. DNR – March 1999
– Buildsoft Construction Management Course – July-August 1997
– Energy Efficient Construction – Certified Builders – NAHB – April 1998
– WI Land Use: Current Issues in Subdivision Zoning Law – 2003
– Land Acquisition/Dev. Finance – Master Builder – NAHB – 2003
– Land Development, Site Planning, and Zoning – Master Builder– 2003
– IRM – Home Sales Professional – Certified Builders Course NAHB –1999
– Robbins & Lloyd Training – Real Estate Brokerage – September 1998
– Robbins & Lloyd Career Training – Real Estate Sales – July 1997
– By Referral Only® Real Estate Sales Training – May 2004, October 2004, February 2005, July 2005, October 2005, February 2006
– Accredited Buyers Representative – National Association Of Realtors – August 2005

Professional Affiliations and Memberships:
– Milwaukee REIA (Real Estate Investors Association) – Member since 2010
– Ozaukee Realtors® Association – Member since 1998
– Wisconsin Realtors® Association – Member since 1998
– National Association of Realtors® – Member since 1998
– National Association of Home Builders – Member since 1997
– Metropolitan Builders Association – Member since 1997
– Wisconsin Builders Association – Member since 1997
– Keeping Current Matters – Member since 2009
– Rotary International – Member since 2009
– North American Ducks Unlimited – GOLD Member since 1997
– National Sales and Marketing Council – NAHB Member since 1997
– Institute Of Residential Marketing – NAHB – Member since 1998
– By Referral Only© – Member since 2002
– MBA – Sales and Marketing Council – Member since 1997